Marketing Cloud

Aligning the marketing and sales journeys via Salesforce integration
Mobile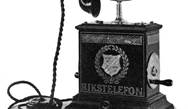 A guide to the world of paid search call extensions--and their potential marketing benefits
Marketing Automation
In today's shifting marketplace, knowing which channels to invest in and how much to allocate to each can be tricky. Here's an in-depth look at how brands can help drive greater wallet share by focusing on collaboration, consumers, and data.
Marketing Automation
InsideView's new add on reveals businesses' tech stack strategies
Marketing Automation
No ABM strategy can succeed without the right data
Marketing Automation
Using a variety of marketing techniques is important
Podcast
How marketing tech spend breaks down, and couldn't Facebook be a little clearer about its Trending Topics algorithm?
Social Media
If you want to find yourself, try Search
Marketing Automation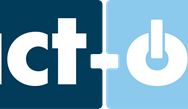 Kevin Bobowski, of Act-On Software, argues that ABM has extensive potential: and that your marketing automation system is its natural home
Customer Experience

Real time, IoT-based enterprise tracking supports the supply chain and improves customer experience
Newsletters
The Hub Podcast