Events

In this informative webinar, you'll learn how several of our customers approach marketing compliance via online proofing, taking away best practices from financial services, healthcare and B2C businesses.
Social Media
And cookies must give way to people-based metrics for channel integration to work, Yongyong Kennedy says.
PR and Communications

The marketing intelligence firm on how it builds its human marketing stack
Mobile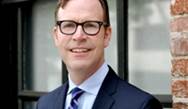 Michael Hayes of mobile digital agency UberMedia looks at the disconnect between campaigns and content and other challenges in the world of mobile advertising
Customer Experience
Fewer than 30% of marketers track customers across touchpoints by using cookies.
Podcast
David Balsar, founder and CEO of Electric Sheep, joins Hub editor Kim Davis to discuss video content and marketing
Marketing Automation

Micheline Nijmeh explains her passion for aliging marketing automation more closely with sales
Content Marketing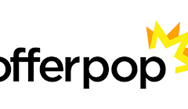 Offerpop helps brands prompt, manage, and monetize UGC, gathering data along the way
Events
It's a new omnichannel world that we're living in. The rise of mobile devices, including phones, tablets, and wearables, have obscured the lines that traditionally divided digital and offline channels.
Social Media

Wayin brings QA to user-generated content
Newsletters
The Hub Podcast
Check out what's trending